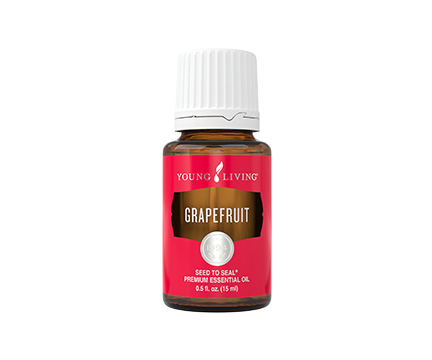 For mothers (or fathers) if you need something to help you to get rid of cellulite, Young Living's Grapefruit essential oil is a must have! Grapefruit oil is a fat buster and you can apply it directly* on your cellulite or dilute it with V6 oil and massage all over affected areas…
If you have water retention, Grapefruit can also be applied on as suggested above.
You may even add one or two drops to your drinking water to promote movement in your lymphatic system.
For Household use: grapefruit is a good oil for cleaning your cutting/chopping board
More information on Young Living's Grapefruit (Citrus paradisi) has a fresh, citrusy aroma that is energizing and uplifting. Rich in the powerful antioxidant d-limonene, it is good for skin, and like many cold-pressed citrus oils, it has unique fat-impacting characteristics.
*Caution: Citrus oils should not be applied to skin that will be exposed to direct sunlight or ultraviolet light within 72 hours.
(please note that all description here only applies to Young Living's Grapefruit essential oil.)